WordPress App got a New Makeover
Last time when I mentioned WordPress, I mentioned there are some things which should improve and here it is. We have a new upgrade to WordPress app for android and it is more in sync with their upgrade to WordPress 3.3.
It comes with a new interface and many new options. An initial screen has got a full changeover and now reaching to multiple places is really easy.
One new good addition is a page support, now app is fully support the pages in WordPress. Below are the features which you will get in this update:
Use the Dashboard and Quick Action Bar to get one-tap access to everything you want to do with your blog.
All new post editor including a rich text formatting bar and enhanced media features.
Full support for Android Tablets.
Post Format support.
The app also allows you to read your follow blogs if you have your WordPress account linked.
WordPress has been always on my productivity app list and with this update it has gained a lot more point. I still need to see how the updated media uploader and page support works. Let me know through the comments if you are using this.
Check the video below for the new features.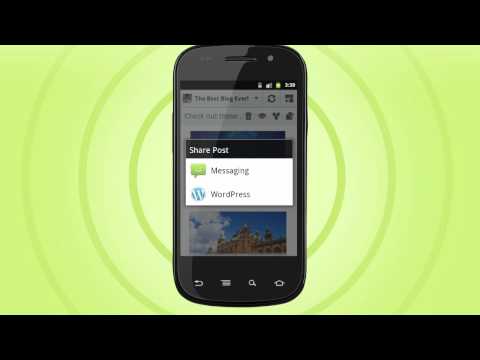 If you still does not have this app, get it from here.